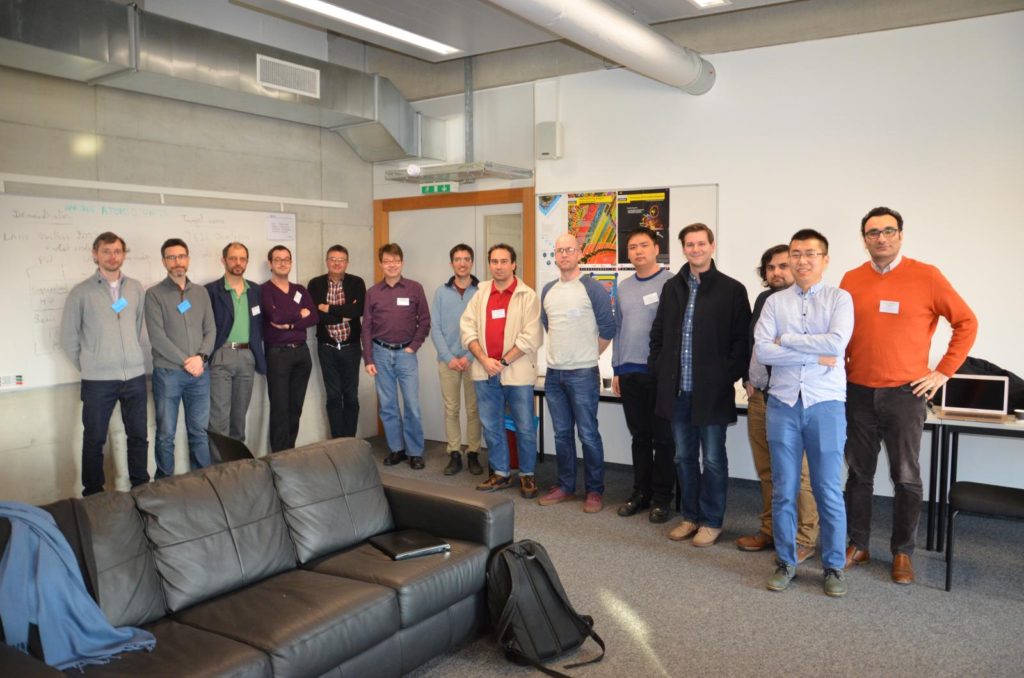 CECAM-HQ-EPFL, Lausanne, Switzerland, February 5-16, 2018
Organizers: Yann Pouillon (University of Cantabria, Spain), Micael Oliveira (Max Planck Institute for the Structure and Dynamics of Matter, Hamburg, Germany), Emilio Artacho (Cavendish Laboratory, University of Cambridge, United Kingdom), Volker Blum (Duke University, Durham, NC, USA), Mike Payne (University of Cambridge, United Kingdom), Fabiano Corsetti (Synopsys QuantumWise, Denmark)
Sponsors: CECAM and Psi-k
Summary
In 2014 the CECAM Electronic Structure Library (ESL) project was launched with the idea of fostering a new paradigm of library-based development for electronic structure. The aim of project is to create a common online repository of high-quality software libraries, programming interfaces and data standards in the field of electronic structure, which will facilitate reuse of code, interoperability between different code bases, rapid and efficient evolution to new computer architectures, and development of new methodologies.
The ESL aims to be a community-driven project which anyone can contribute to, with regular hands-on workshops being held to encourage developers to get involved in working on individual libraries and contributing to the ESL website, and to form collaborations between different code bases. The overarching strategy and direction of the ESL is also discussed and decided upon at these workshops, coordinated by a core group of organizers.
The main objective of this coding workshop was to write a simple DFT code from scratch using as many software libraries from the CECAM Electronic Structure Library as possible and without having to implement any complex numerical routines. Such demonstrator code will provide powerful, non-trivial examples of how the ESL libraries can be used by existing electronic structure codes. It will also provide a platform to test the performance and usability of the libraries in an environment as close as possible to real-life situations.
Continue reading Scientific report on the CECAM/Psi-K workshop "Electronic Structure Library coding workshop: ESL Demonstrator" →