We are sad to report the recent passing of Walter Kohn, who died  Tuesday 19 April in Santa Barbara, California.
The following is his obituary from the New York Times…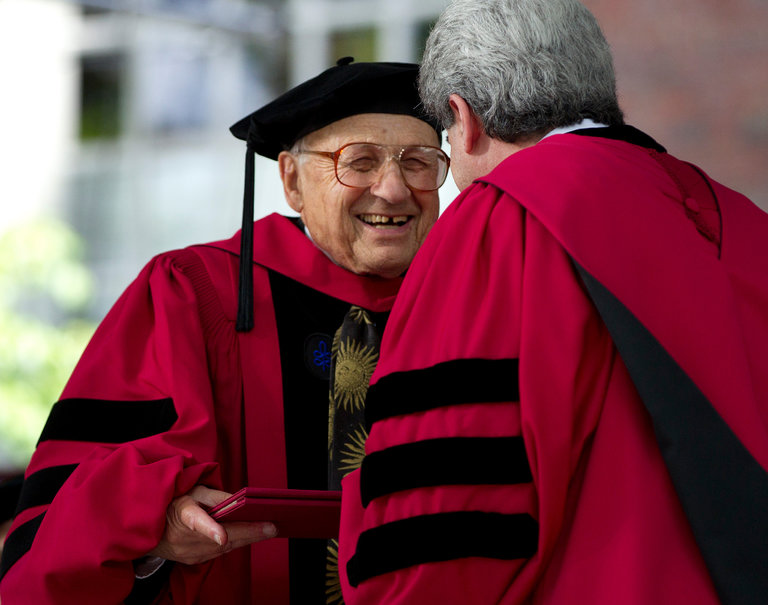 Walter Kohn, an Austrian-born American scientist and former refugee who shared a Nobel Prize in Chemistry — a subject that he had last formally studied in high school — died on last Tuesday in Santa Barbara, Calif. He was 93.
The cause was cancer of the jaw, his wife, Mara Vishniac Kohn, said.
As a teenager, Dr. Kohn had escaped to England from Nazi-occupied Vienna less than a month before World War II erupted, found himself shipped to Canada as an "enemy alien" and later built a long, distinguished academic career in the United States, becoming an American citizen in 1957.
He was awarded the chemistry prize by the Royal Swedish Academy of Sciences in 1998. At the time, he was teaching at the University of California, Santa Barbara. He shared the award with John A. Pople, a British-born mathematician at Northwestern University.
Dr. Kohn was credited with a discovery that applied quantum mechanics and advanced mathematics to explain complex chemical reactions.